Denton Gardening Club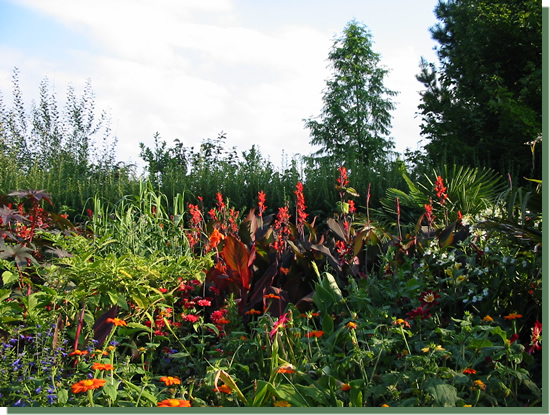 Introduction
Denton Gardening Club meets on the 3rd Tuesday of the month (though there are occasional exceptions). Between October and April meetings with guest speakers are held in the village hall and in the summer meetings include evening outings locally, perhaps a visit to a garden or nursery, as well as meetings in our own members' gardens.
We also hold an Annual Show, summer outings, plant sales and other events. New members are most welcome so do come along and join us. Details of the current programme appear below.
Chairman: Anne Carden
For Further information about the Club contact:
Anne, 788279.
Meetings
Between October and April meetings with guest speakers are held in the village hall. Previous meetings have been on subjects such as Garden Design, Perennials, Orchids and Container Gardening. Whatever you are interested in there will be something for you!
The summer schedule includes evening outings locally, perhaps a visit to a garden or nursery, as well as meetings in our own members' gardens.
Winter Programme 2016/17
Tuesday, 18th October


A Talk on 'Birds, Bees and Butterflies' by Gen Broad. She will explain why and how we should attract them to our gardens. Gen, a Biodoversity Officer at Ipswich Museum, is going to source information especially for the Denton area.

Tuesday, 15th November


Pamela Shepherd was due to visit us last year, to give us her talk on 'Bringing Garden Design up to Date', with the emphasis on Right Plant, Right Place. But she was unable to come as she was admitted to hospital the day before. We are happy to say that she will now be giving us her talk this evening.

Tuesday, 13th December


A Dinner to celebrate the Twentieth Anniversary of the Denton Gardening Club. Full details at the November meeting.
Please note change of date – the second Tuesday in the month, not the third.

Tuesday, 17th January


Many of you will have heard of, if not visited, Henstead Exotic Gardens. Andrew Brogan, the proprietor will be giving us 'The Story of the Making of Henstead Exotic Garden' from a field of nettles to Alan Titchmarsh's favourite .

Wednesday, 22nd February


Our speaker this evening is Ian Roofe, who comes highly recommended. A member of the Gardeners' Guild, he will be talking on 'Jewels of the Winter Garden'.
NB Please note change of date to a Wednesday as Ian cannot manage Tuesday evenings.

Tuesday, 21st March


Tim Fuller of the Plantsman's Preference in South Lopham will give a talk on Ornamental Grasses and how to use them effectively in the garden. His nursery also specialises in Hardy Geraniums, unusual Perennials and Woodland plants. Some of us were able to view his range of plants a couple of summers ago during one of our Club visits.

Tuesday, 18th April


Our old favourite, Charlotte Phillcox, will be returning to give a talk on 'Secrets of the Soil'. This subject is a recent new avenue for Charlotte and from her description should prove very interesting,. She will tell us everything we need to know about soil and give special advice on clay soil which should be extremely helpful to most of us.
For further information about these events please contact Anne Carden, 788279.
Summer Programme 2017
Details of this summer's events, starting in May, will appear here shortly.
Seed Buying
Every year the Club organises a bulk-buying scheme for seed purchases and obtains a substantial discount on most prices.
Catalogues are provided for members who pass their individual orders, by the deadline - normally the end of November, to the scheme organiser, George Porter.
The seeds etc. are then delivered to George and distributed to members early in the New Year.
The company involved, Fothergills of Suffolk, add a delivery charge to each individual order so for small quantities it may be worth members combining their orders.
For further details contact John Chapman: 788955.
Just click on any of the small pictures below if you would like a larger image!
The Annual Show
An Annual Open Show is held either in July or, more commonly, at the beginning of September.
The 2016 Show was held on 3rd September.
Full details of the Show Schedule etc. appear on the Show Page.
Records of the winners at previous Shows appear on the Show History Page.
For further information contact:
Anne Carden, 788279.
The following photos are from recent shows – click to enlarge.