Coming Events
These events may not be covered elsewhere on the website. Unless otherwise indicated the venue will be the Village Hall.
Denton welcomes people from the neighbouring area to join in our activities. There are already a number of "honorary" Dentonians; the more the merrier.
Annual Beetle Drive – Saturday - 4th March.
Further details in due course, but put the date in your diary now!
Annual Table Tennis Tournament – Friday - 10th March.
Another date for your diary.
Charity Quiz Night – Saturday - 11th March at 7.30 pm.
Tickets at £7.50, including your supper, from Lisa - 01986 788675.
In aid of Great Ormond Street Hospital.
Jumble Sale – Saturday - 18th March from 2 - 4 pm.
Bri-a-brac, children's clothes. toys, books and, of course, teas.
In aid of Denton Church. Further information from Sally Haigh - 788367.
Later On/Advance Notice
An Exhibition of Old Denton Photographs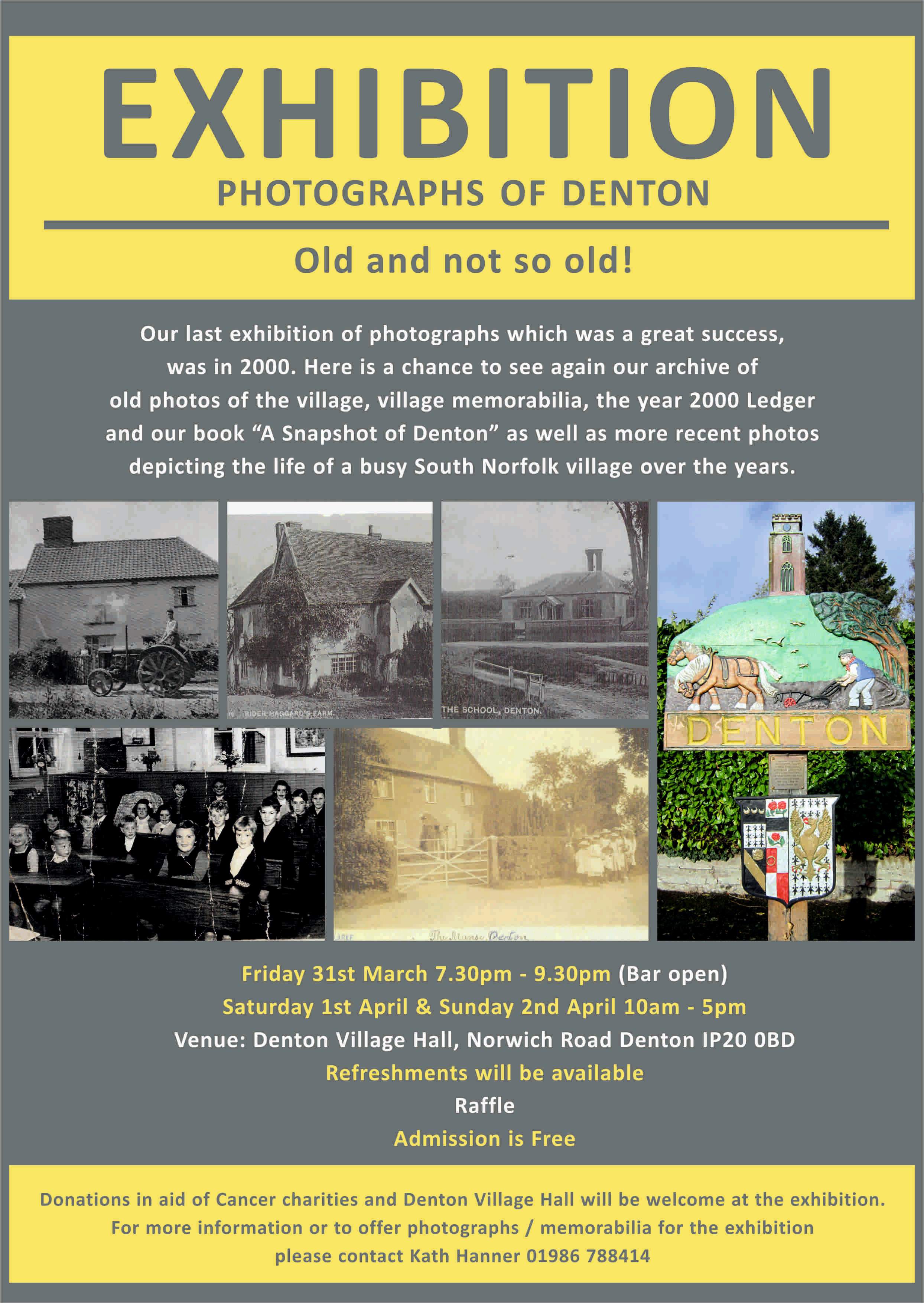 Even Further Ahead
Summer Event - Saturday 24th June
Format to be decided.
Watch this space!